We enjoyed Easter weekend very much.
We took a trip down to Bountiful and the Easter Bunny
still knew where to find us. He brought us this: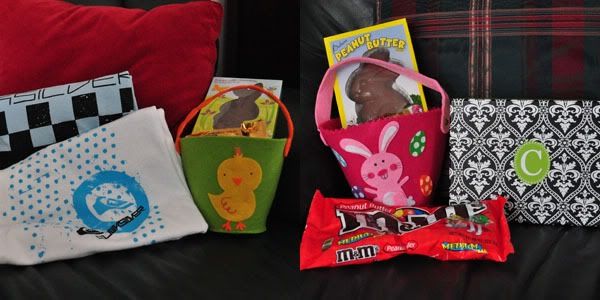 The day was filled with cute nephews and Easter egg hunts.
It's hard to get good pictures of these boys when they're always moving.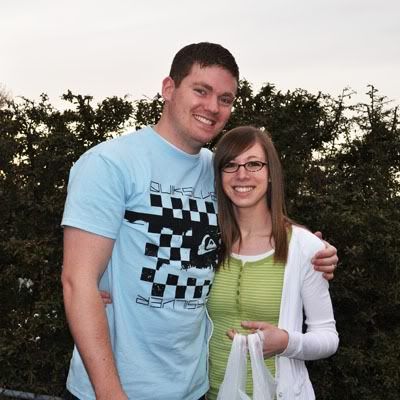 Easter egg hunts are not just for the little kids in our family.
No, we insist that we're included in the hunt too.
We may all be in our early/mid/late twenties,
but can you really ever get too old for an Easter Egg hunt?
I think not.

This was the catch of the day, I think Connor ended up getting this toughy.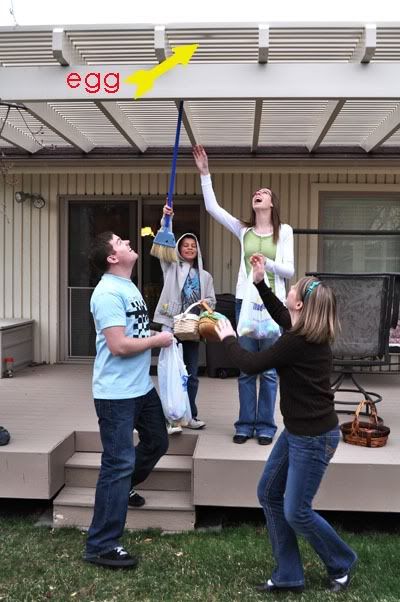 Daxton was only slightly impressed with his dinosaur Easter eggs.